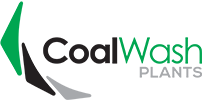 Structural Steel Hub is the supplier of second-hand coal-wash-plants. All our plants are in excellent condition and are disassembled, transported and re-assembled on the customer's site.

Structural Steel Hub has a strong in-house design capability and any area or section of the plant can be modified as per client need to improve tonnage throughput.

With our in-house design capability, Structural Steel Hub can create a full compliment of engineering and fabrication drawings and easily accommodate plant expansions projects ranging from plant designs, modelling and refurbishments and the supply of static mining equipment.

Structural Steel Hub proud themselves in delivering a full turn-key service with the supply of any of our coal-wash-plants.